Exploring the World of Lattes: From Classic Creations to Innovative Flavors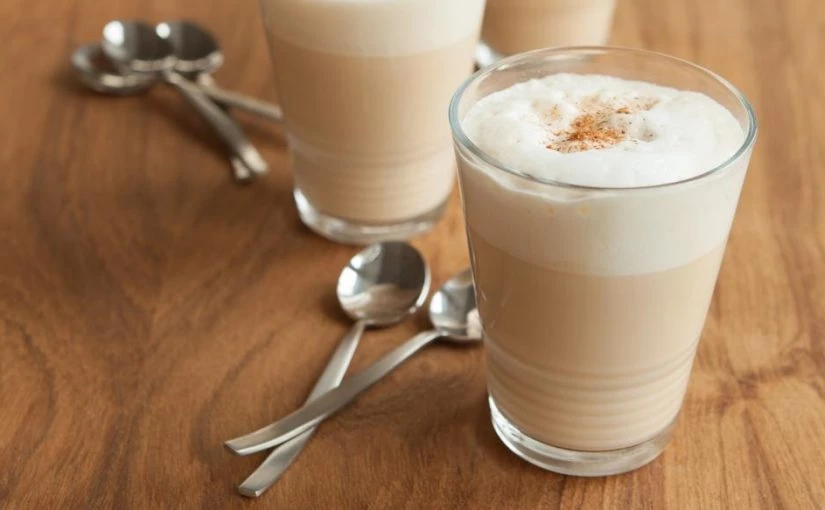 Lattes have emerged as an iconic and beloved beverage in the coffee world, captivating the taste buds of coffee enthusiasts worldwide. This article takes a deep dive into the fascinating world of lattes, delving into their origins, traditional preparation methods, and the exciting array of flavors and variations that have emerged in recent years.
The Essence of a Latte
Unveiling the Basics
At the heart of a latte lies a harmonious combination of espresso, steamed milk, and a velvety layer of frothed milk. This classic composition creates a smooth, creamy, and indulgent experience that coffee lovers adore. Understanding the essential components is key to appreciating the artistry and craftsmanship behind a well-crafted latte.
The Art of Latte Art
One of the captivating aspects of lattes is the intricate designs created atop the milk foam, known as latte art. Baristas skillfully pour and manipulate the steamed milk to create stunning patterns, adding an extra visual dimension to the latte experience. Exploring the world of latte art showcases the creativity and precision that elevates lattes from a simple drink to a work of art.
Classic Latte Variations
The Quintessential Caffe Latte
The caffe latte is the epitome of a classic latte, showcasing the perfect balance between smooth espresso and steamed milk. This timeless combination provides a rich, comforting, and well-rounded coffee experience that has stood the test of time.
Mocha Latte: A Decadent Delight
For those with a sweet tooth, the mocha latte offers a heavenly marriage of rich chocolate and espresso. The combination of velvety milk, luscious chocolate, and a robust coffee kick creates a luxurious and indulgent treat that appeals to coffee and chocolate enthusiasts alike.
Vanilla Latte: Subtle Sweetness
The vanilla latte infuses the latte experience with a touch of sweetness. The delicate flavor of vanilla complements the boldness of espresso and the creamy texture of steamed milk, creating a comforting and aromatic beverage that is both soothing and satisfying.
Innovative Flavors and Exotic Twists
Seasonal Latte Creations
Seasonal lattes have become a phenomenon, with unique flavors emerging during specific times of the year. Whether it's the warm and spiced pumpkin spice latte in the fall or the refreshing peppermint latte during the holiday season, these seasonal variations offer a burst of flavors that evoke the spirit of the time and add an element of excitement to the latte experience.
Unique Flavor Fusions
Innovation knows no bounds when it comes to lattes. Adventurous baristas and coffee shops have pushed the boundaries by introducing exciting flavor fusions such as salted caramel, lavender honey, matcha, or even turmeric-infused lattes. These creative combinations offer a delightful twist to the traditional latte, enticing adventurous palates and inviting coffee lovers to explore new taste horizons.
Exploring Milk Alternatives
The Rise of Plant-Based Milks
With the growing popularity of plant-based diets, non-dairy milk alternatives have gained significant traction in the latte world. Almond, soy, oat, and coconut milk have become popular choices, catering to those with lactose intolerance, dietary preferences, or environmental concerns. These milk alternatives offer unique flavors and textures, allowing latte enthusiasts to customize their beverage to their liking.
Impact on Flavor Profiles
Different milk alternatives have the power to influence the taste and texture of lattes. Almond milk adds a subtly nutty and creamy note, while oat milk lends a naturally sweet and velvety texture. Exploring these alternatives allows coffee lovers to create personalized latte experiences while accommodating their dietary needs or preferences.
DIY Latte Crafting at Home
Home Barista Essentials
For those who wish to recreate the latte experience at home, having the right tools is essential. Investing in an espresso machine, milk frother, and latte art tools enables aspiring home baristas to craft professional-quality lattes in the comfort of their own kitchens. These tools open up a world of possibilities for experimenting with flavors, textures, and latte art designs.
Latte Recipes and Techniques
Exploring latte recipes and techniques empowers home baristas to unleash their creativity. From understanding the right espresso-to-milk ratio to learning how to achieve the perfect microfoam consistency, there are various aspects to master. Experimenting with different flavor syrups, spices, or even homemade coffee extracts allows for endless customization and the discovery of unique, signature latte creations.
Lattes continue to captivate coffee enthusiasts with their versatility and delightful taste profiles. From classic creations that stand the test of time to innovative flavors and milk alternatives, lattes have evolved into a canvas for creativity and personalization. Whether enjoyed in a cozy coffee shop or crafted at home, lattes offer a rich and indulgent experience that combines the artistry of the barista with the comforting embrace of frothed milk, making each sip a moment of pure bliss for coffee lovers worldwide.